Poinciana Island Yacht and Racquet Club – Waterfront Townhomes, Sunny Isles Beach, FL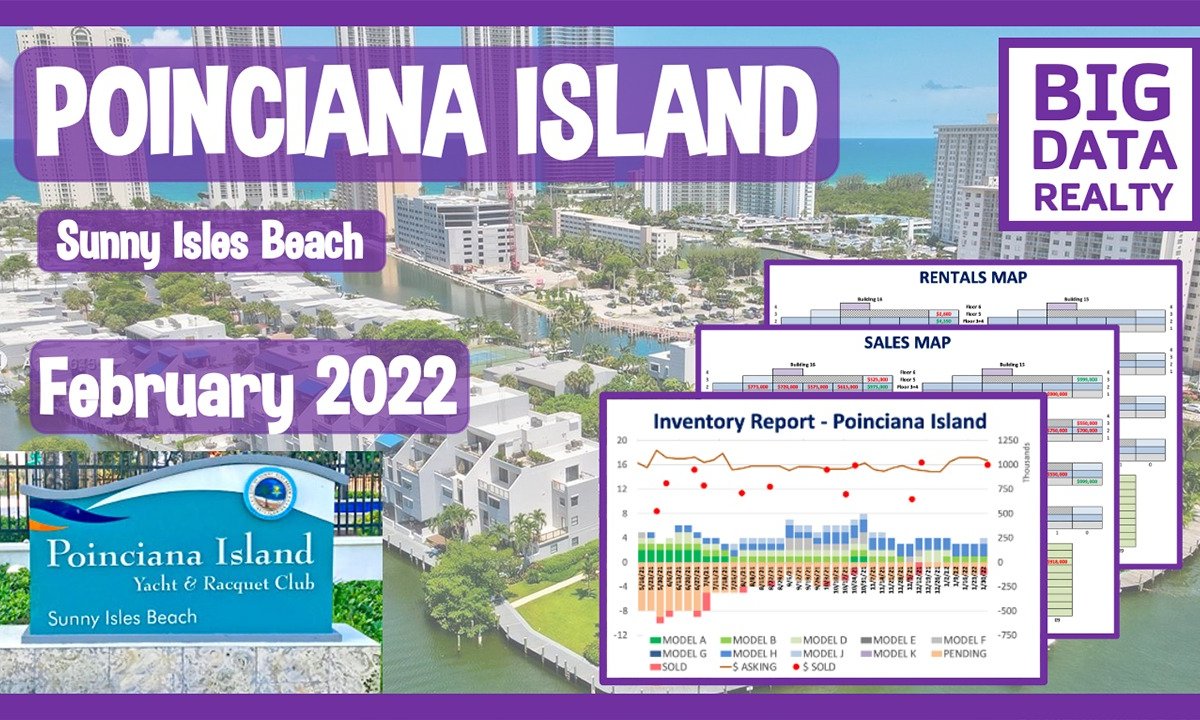 Poinciana Island
Yacht and Racquet Club
Sunny Isles Beach, FL
February 2022 Inventory Report
Poinciana Island Yacht and Racquet Club is a townhome community in Sunny Isles Beach. The community was built in 1980 and occupies the entire Poinciana Island. Overall, there are 190 units on the island. Most of them have dock spaces where you can park your own boat.
100 of the units are 2 story townhomes. They are located on the east side of the island and facing either south or north. Each of those townhomes have a dock space right behind it. They have 3 different configurations noted as Models A, B, and D. Models A and B are slightly large corner units.

90 of the remaining units are spread across 6 6-story building, located on the west side of the island. # Each building has # 6 2-story condos occupying the 1st and 2nd floors (Models E and F), then # 6 2-story condos occupying the 3rd and 4th floors (Models G and H),#  2 1-story condos on the 5th floor (Model J), and # 1 penthouse-type 1-story condo on the top 6th floor (Model K).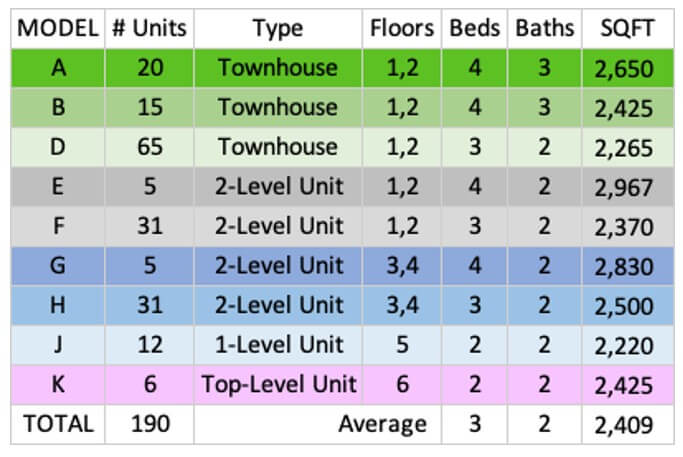 As of the first week of February, the inventory is low at just 5 units, with 3 condo units, and just 1 townhome unit. The last sale was $999,000 for 4-bedroom townhouse, and the deal was closed on January 28th.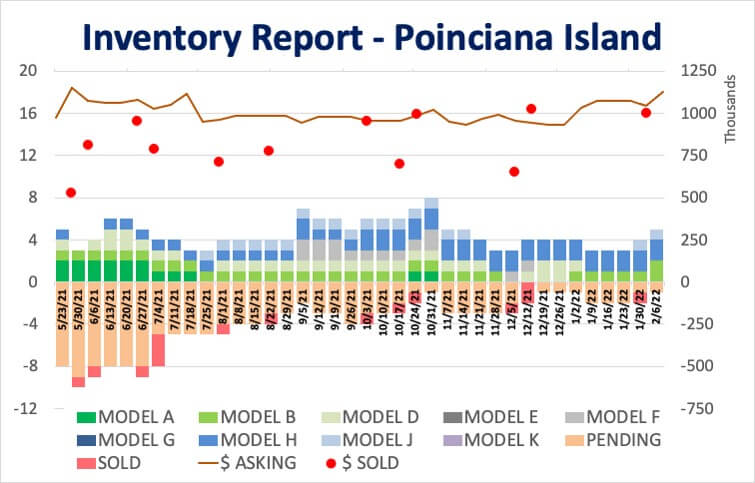 For details on how to read the inventory report, please watch our video about Poinciana Island community: https://youtu.be/T5NtR3gEzK8
If you are looking for a real estate professional with unmatched expertise in selling, buying or renting properties, contact us today.
We monitor and analyze real estate market in many local communities of South Florida.
Advanced analysis and research, and reports like the ones presented on this page are included FREE with every transaction for our clients. We use our proprietary data analytics tools to find the best deals on the market, as well as to sell properties for the highest price.
if you have any questions about the reports, request updates, or request reports for other communities.
If you are an owner in the community, or potential buyer, you can request YOUR FREE PERSONALIZED COPY of our MOST RECENT INVENTORY ANALYSIS by submitting the request form below.
Please fill out the following form to request YOUR PERSONALIZED  FREE COPY of our inventory report for your community.