Key Biscayne, FL – Single Family Homes, Townhomes, and Condominiums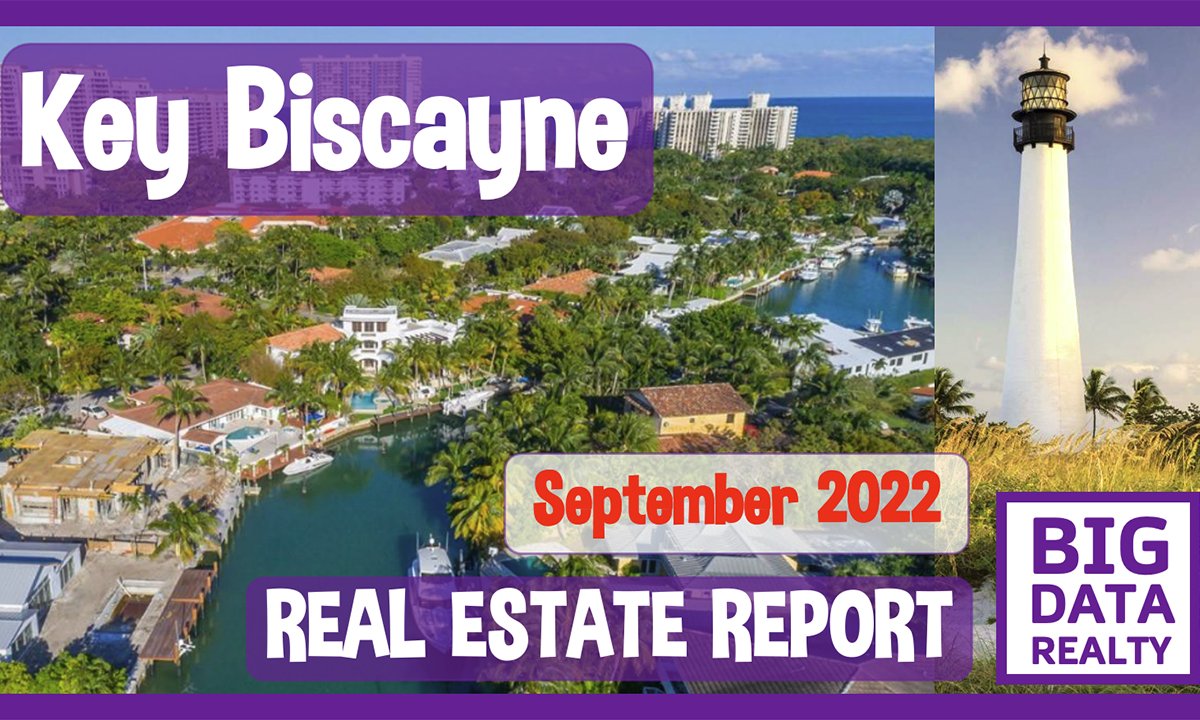 Key Biscayne, FL
BIG DATA REALTY
Real Estate Report
September 8th, 2022
Inventory Report
Miami-Dade, FL
As is in many other areas in South Florida, inventories are increasing, and asking prices are stabilizing in Miami-Dade County for single-family homes segment. While prices of sold properties are still historically high, today is a good opportunity to list a property.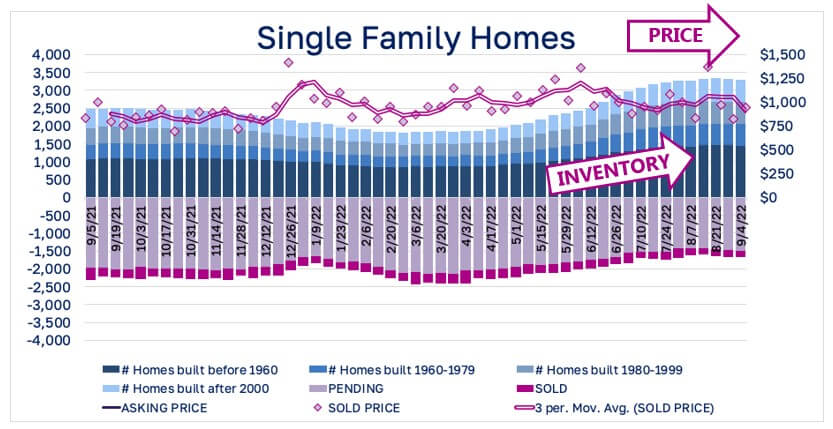 Inventories for condo and townhomes are also increasing from the low levels, but at slower pace than for single family homes. The asking prices started to decrease. At the same time, number of pending properties is stable, indicating robust buyer demand.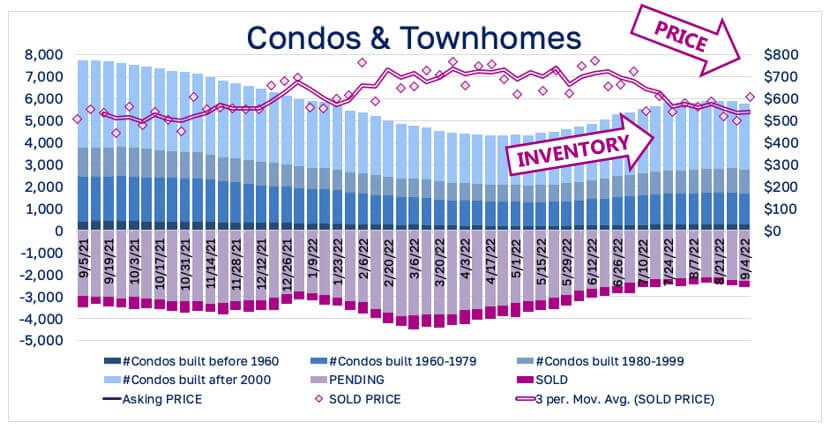 Inventory Report by Property Age
Key Biscayne, FL
In contrast to other areas in South Florida, Key Biscayne community demonstrate strong buyer demand for single family homes. The inventory levels still fluctuates at historically low levels, and average asking price continues to increase.
Average asking price for a single-family home is at $9 Million, and recent sales are at $3.5 Million or more.
Similar to single-family home market, condominium units remain in strong demand. The average asking price has stabilized at $2.6 Million, and recent sales are at $1.0 Million or more.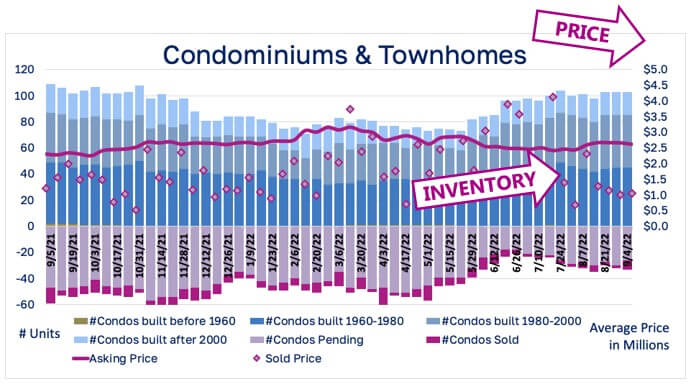 For summary of recent sales please refer to the last page of the report.
Neighborhood Map
Key Biscayne
Key Biscayne is a Florida town on a barrier island across the Rickenbacker Causeway from Miami.
Most single-family homes are located west of Crandon Boulevard.
Key Biscayne community is very diverse, with areas having various features, characteristics, and amenities. To analyze real estate market in the area, we divided it into 5 distinct groups:
Waterfront Single-Family Homes
Non-Waterfront Single Family Homes West of Crandon Blvd
Non-Waterfront Homes East of Crandon Blvd
Oceanfront Condominiums
Non-Oceanfront Condominium and Townhomes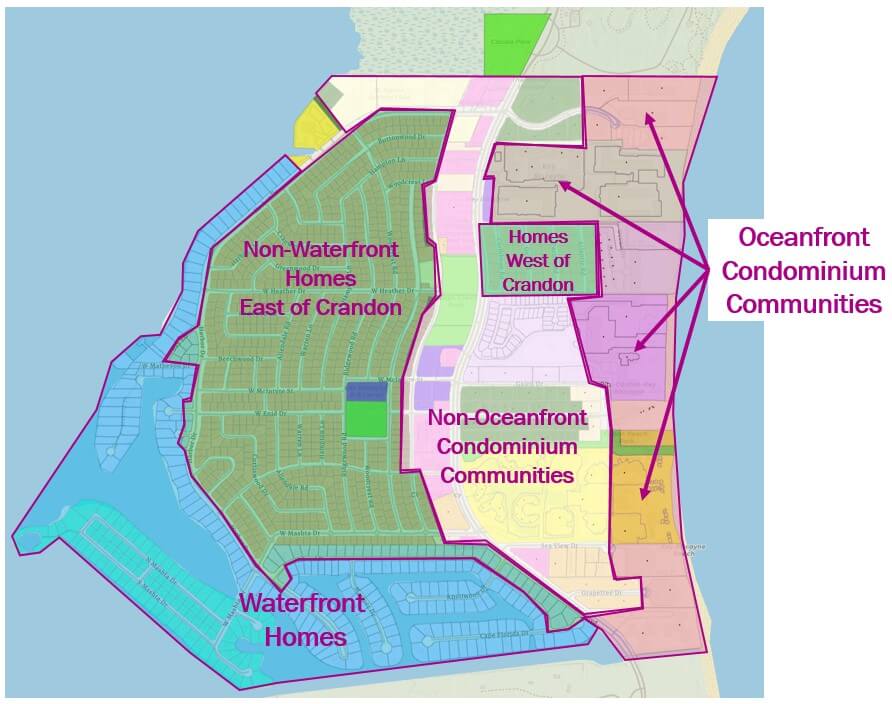 Deep-Dive Analysis
Key Biscayne
The asking prices for waterfront homes increased dramatically: At the beginning of September there were 6 waterfront properties on the market with the average price of $27 Million, up from $11 Million at the same time last year. Average asking price for a not-waterfront property is $4.2 Million.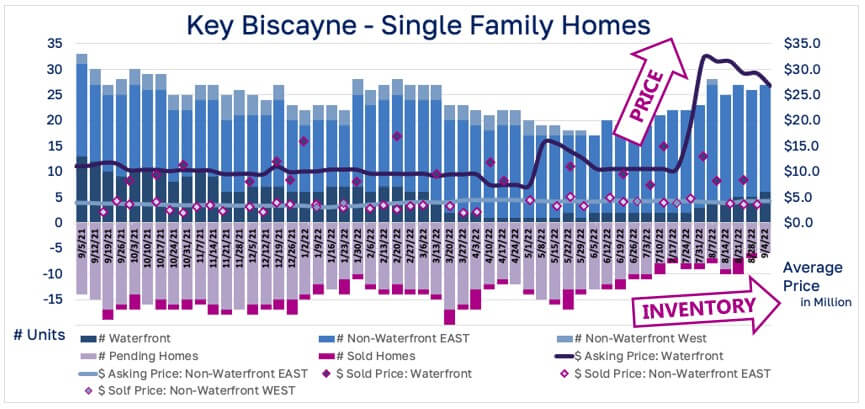 The average asking price for a unit in an oceanfront community is $2.8 Million, versus $2.2 Million for a community inside the island. The inventory of for-sale properties is stable, while pending inventory started to increase after the slowdown during summer. This indicates robust buyers demand and a potential selling opportunity.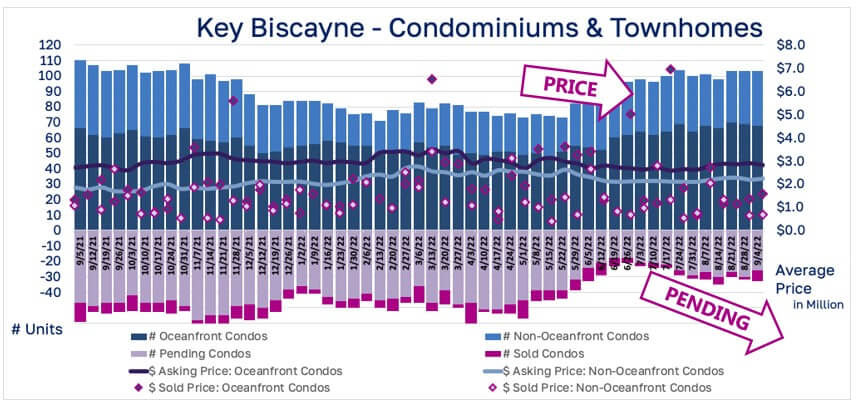 Recent Sales
Key Biscayne
If you are looking to buy, to sell, or to rent residential or commercial properties, contact us today!
Our objective is to provide you with actionable market information and help you to connect with most qualified real estate professional to solve your needs.
When working with us, the property owners sell their properties for the highest price and the buyers make great deals buying great properties.
We follow the 4 step:
We analyze the local real estate market conditions for you
We define the selling strategy for your property
We find and connect you with the best realtor in your area.
You sell or buy your property at the great price.
If you are an owner in the community, or potential buyer, you can request YOUR FREE PERSONALIZED COPY of our MOST RECENT INVENTORY ANALYSIS by submitting the request form below.
Please fill out the following form to request YOUR PERSONALIZED FREE COPY of our inventory report for your community.
Error: Contact form not found.