Coral Ridge – Waterfront Homes, Fort Lauderdale, FL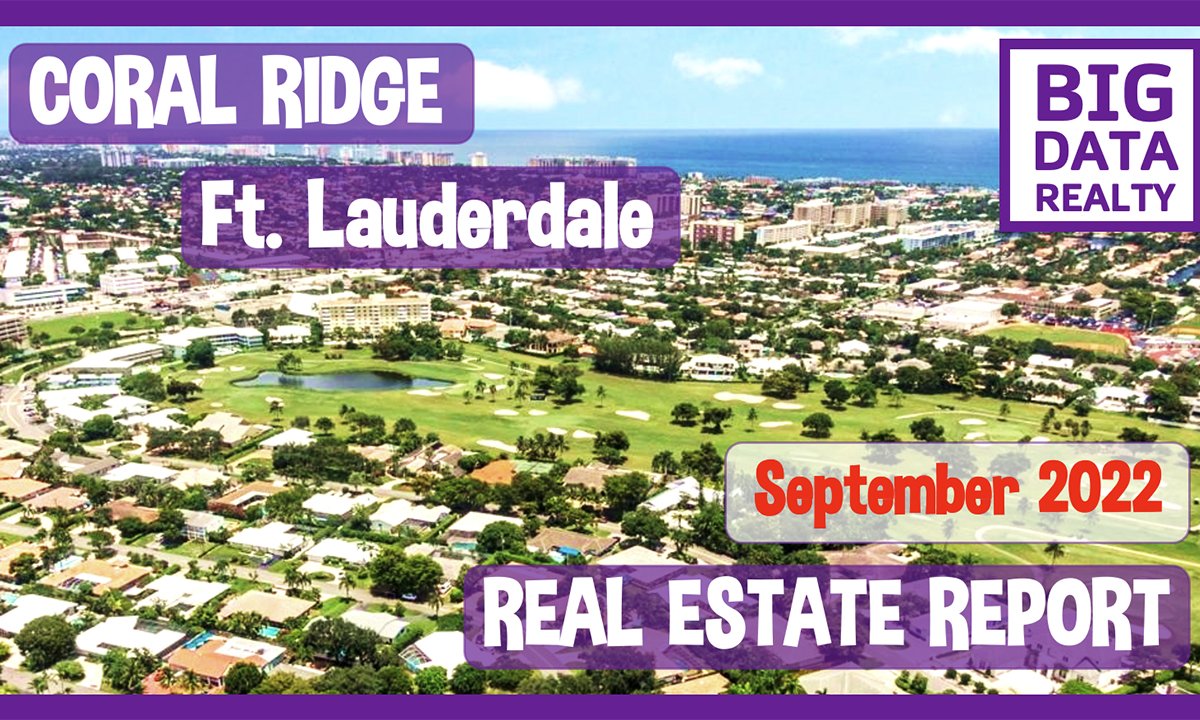 Coral Ridge
Fort Lauderdale, FL
VERA REALTY
Real Estate Report
September 1st, 2022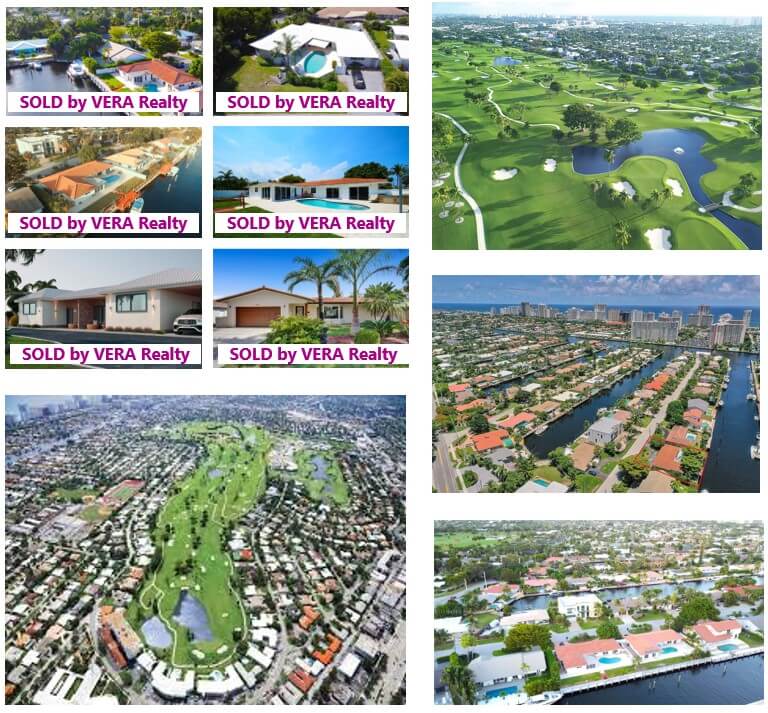 Inventory Report
Broward County, FL
As is in many other areas in South Florida, inventories are increasing, and asking prices are decreasing in Broward County in single-family homes segment. While prices of sold properties are historically high, today is still a good opportunity to list a property.
Inventories for condo and townhomes are also increasing from the low levels, but at slower pace than for single family homes. The prices are stable. At the same time, number of pending properties is stable at elevated levels, indicating robust buyer demand.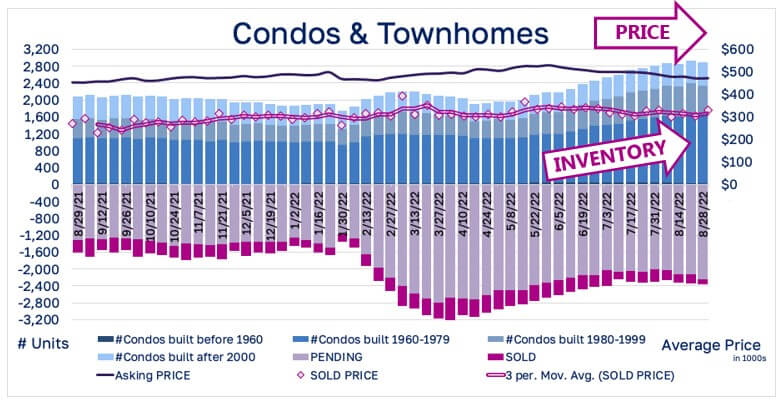 Inventory Report
Coral Ridge
Coral Ridge community demonstrates accumulation of the number of available properties for sale. The biggest increase is in the properties located on dry lots. Some of the listed properties already received price cuts. Number of pending properties is elevated, demonstrating robust buyer demand in the community.
Average price for waterfront property with open ocean access is $5.6 Million, and for a property with fixed bridges access is $2.6 Million. The average price for a property on a dry lot is $1.9 Million.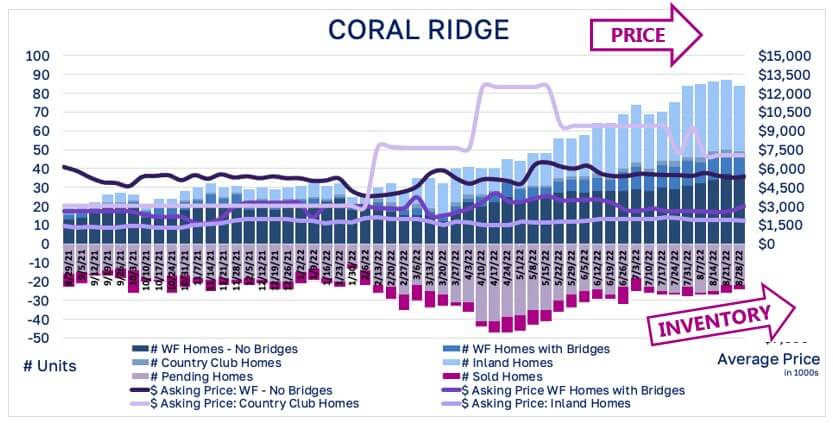 To sell a property for the highest price today, you need more than just putting your property on market – you need our analytics expertise and real estate knowledge.
Neighborhood Map
Coral Ridge
Coral Ridge is a neighborhood in Fort Lauderdale, Florida with a population of 4,397. Coral Ridge is in Broward County and is one of the best places to live in Florida. Living in Coral Ridge offers residents an urban suburban mix feel and most residents own their homes. In Coral Ridge there are a lot of bars, restaurants, coffee shops, and parks. Many retirees live in Coral Ridge. The public schools in Coral Ridge are above average.
Coral Ridge community is very diverse, with areas having various features, characteristics, and amenities. To analyze the community, we divided it into 4 areas:
North
Country Club
Center Coral Ridge
Galleria Mall
Within each community we separate properties in four type, to analyze pricing, inventories, and demand within the distinct groups.
Waterfront (No Fixed Bridges)
Waterfront (Fixed Bridges)
Golf Club Properties (Country Club)
All other properties
On the next page you will find deep dive real estate market review for the communities.

Neighborhood Map
North Coral Ridge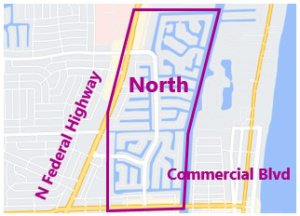 North Coral Ridge includes several waterfront communities:
Bay Colony
Lake Estates
Landings
The asking prices have stabilized in North Coral Ridge community. There is big increase in number of waterfront properties where there is a fixed bridge access to the ocean.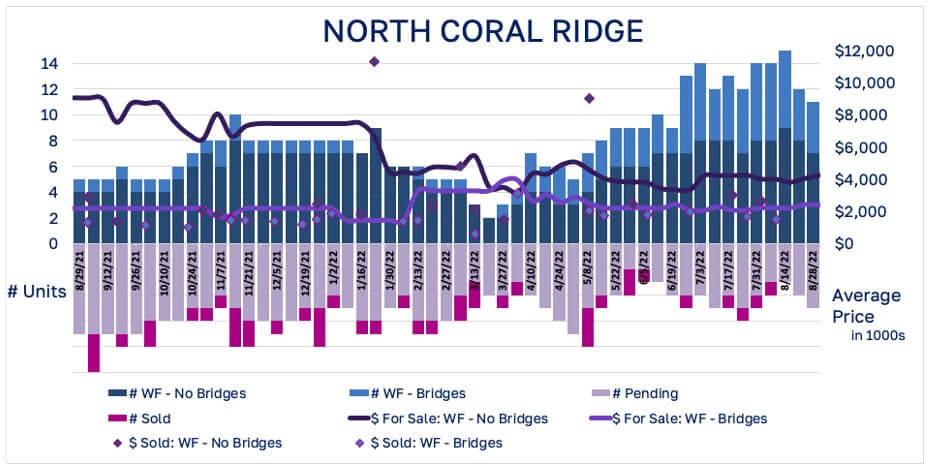 Neighborhood Map
Country Club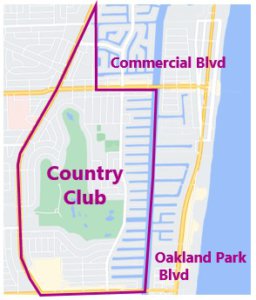 Country Club area includes the following communities:
Coral Ridge Country Club
Waterfront Coral Ridge
Coral Ridge dry property parcels
The area experiences fast accumulation of lower-price properties located on non-waterfront parcels.
Neighborhood Map
Central Coral Ridge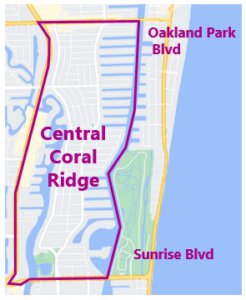 Country Club area includes several types of properties:
Waterfront with no fixed bridges
Waterfront with fixed bridges
Non-waterfront properties
The area experiences fast accumulation of lower-price non-waterfront properties.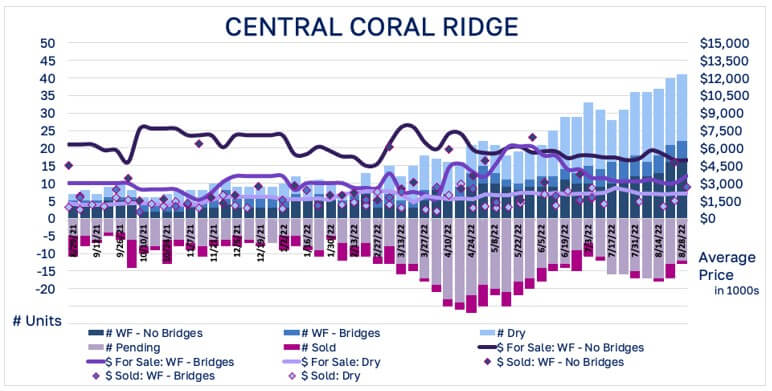 Neighborhood Map
Galleria Mall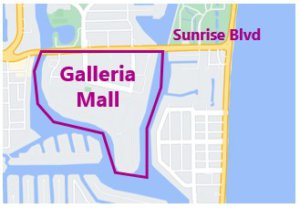 Galleria Mall area includes two types of properties:
Waterfront with no fixed bridges
Non-Waterfront properties
The area experiences accumulation of waterfront and non-waterfront properties, however inventories remain at historically low levels
Recent Sales
Coral Ridge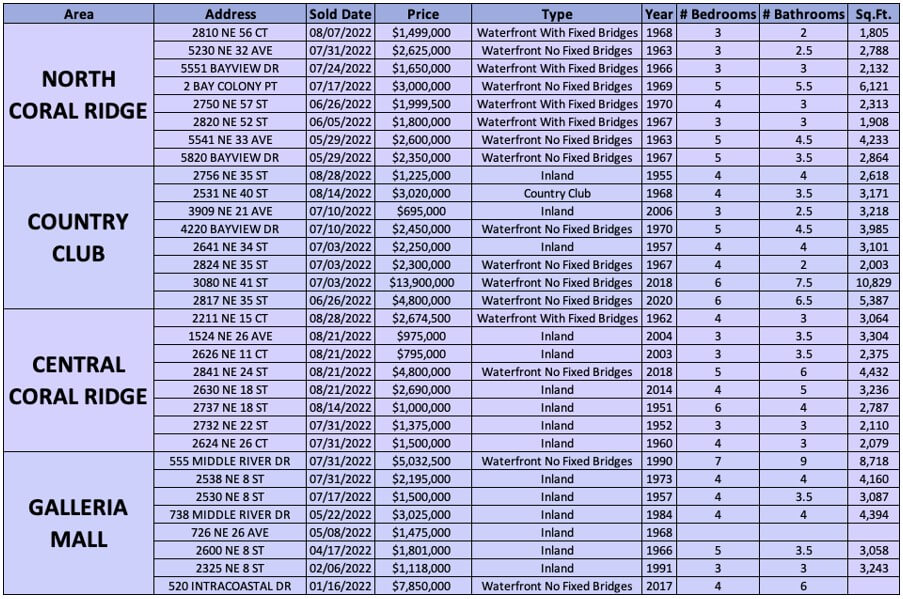 If you are an owner in the community, or potential buyer, you can request YOUR FREE PERSONALIZED COPY of our MOST RECENT INVENTORY ANALYSIS by submitting the request form below.
Please fill out the following form to request YOUR PERSONALIZED FREE COPY of our inventory report for your community.
Error: Contact form not found.