Ocean View & Ocean Reserve – Condominium, Sunny Isles Beach, FL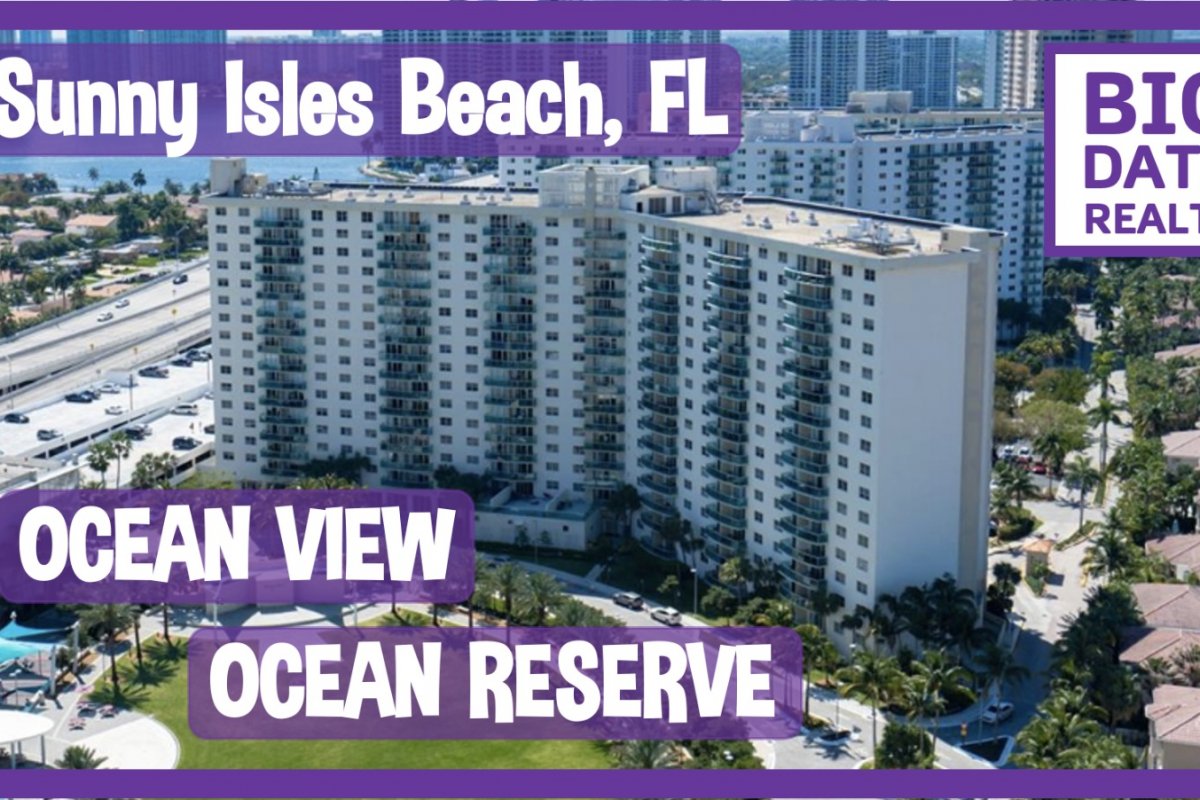 Ocean Reserve
Ocean View
Sunny Isles Beach, FL
Real Estate Report
July 15th, 2022
Ocean View A – 19390 Collins Avenue (404 units)
Ocean View B – 19380 Collins Avenue (402 units)
Ocean Reserve – 19370 Collins Avenue (398 units)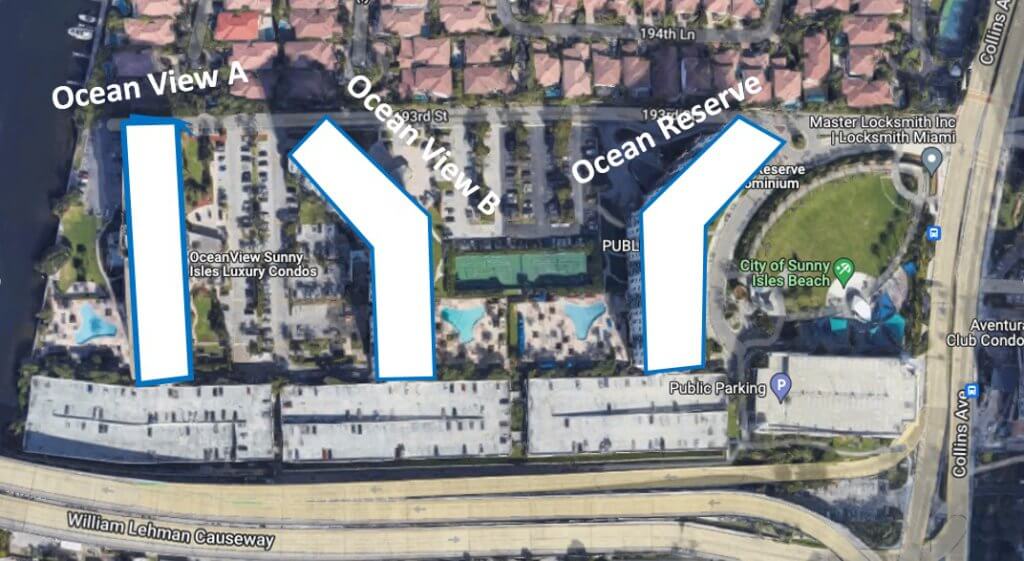 Ocean View community consists of 3 condominium building built in 1971 and 1972. The community has about 400 residential and several commercial suites across the three residential building. Each building has a heated pool and state-of-the-art fitness centers. Additionally, the residents of the communities have access to lighted tennis courts and 24-hour business center.
The owners, renters, and guests enjoy spectacular ocean and intracoastal views from their units. Ocean Reserve building is popular among investors because short-term leases are allowed in the building.
INVENTORY REPORT
Sunny Isles Beach, FL
33160
As is in many other areas in South Florida, inventories are increasing, and asking prices are decreasing in zip code 33160 in condo/townhomes and single-family homes segments. Average asking prices started to decrease for condominium units and townhomes. While prices of sold properties are historically high, today is still a good opportunity to list your property.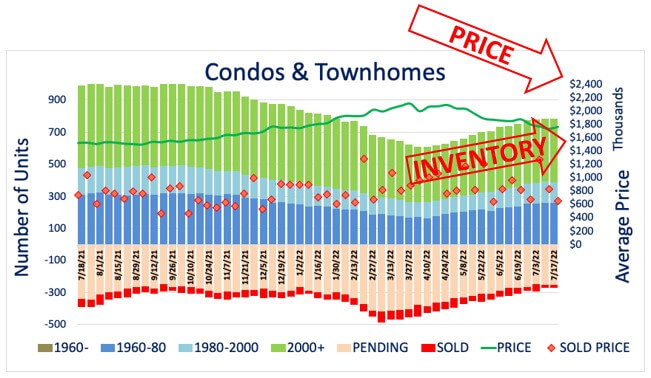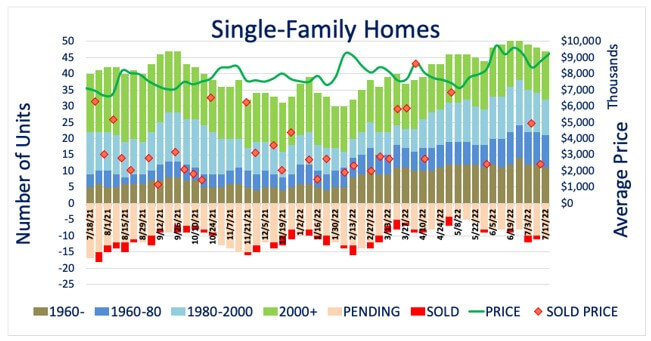 INVENTORY REPORT
Ocean View & Ocean Reserve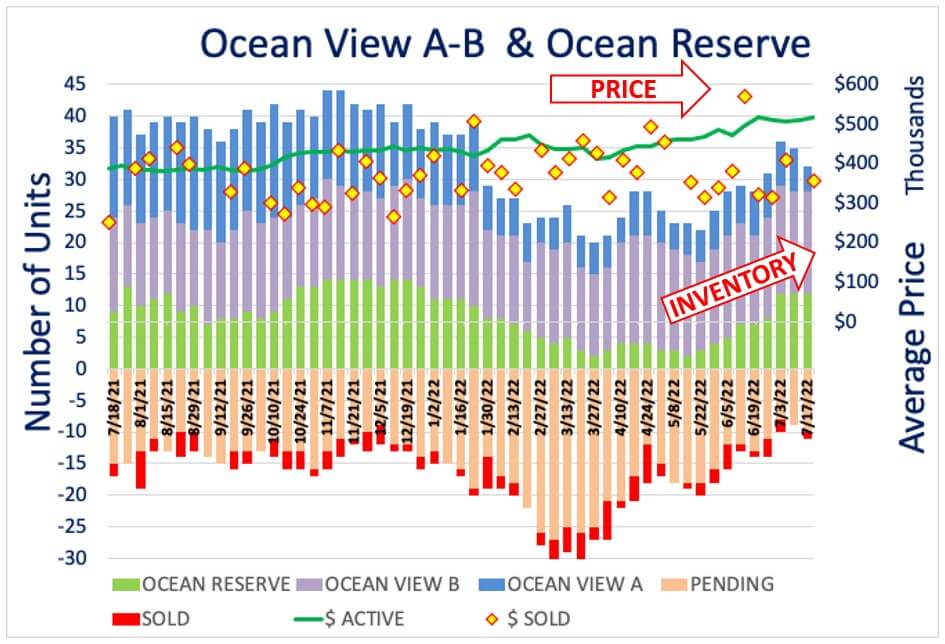 Ocean View & Ocean Reserve community remain popular among buyers, but it does not remain spared off the market slow-down. The number of available properties for sale has started to increase. While the prices are at their historical peaks, if you are considering selling your property, today is a good time to put it on market. Call us today!
INVENTORY REPORT
Ocean View & Ocean Reserve
Inventory levels and trends vary across the buildings. To sell property at the highest price, you need to work with professional who knows the market and follows the trends. Call us today!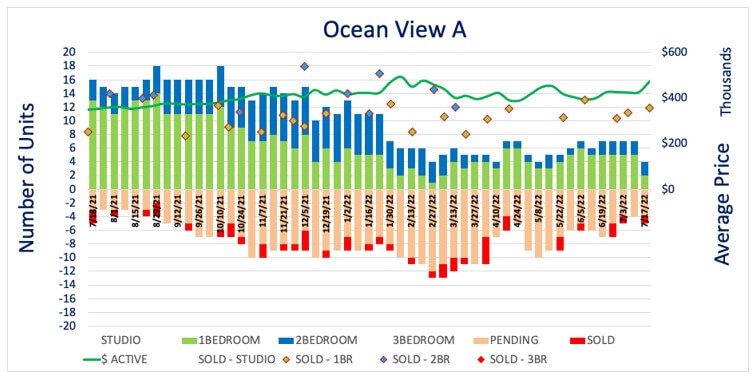 HISTORICAL PRICES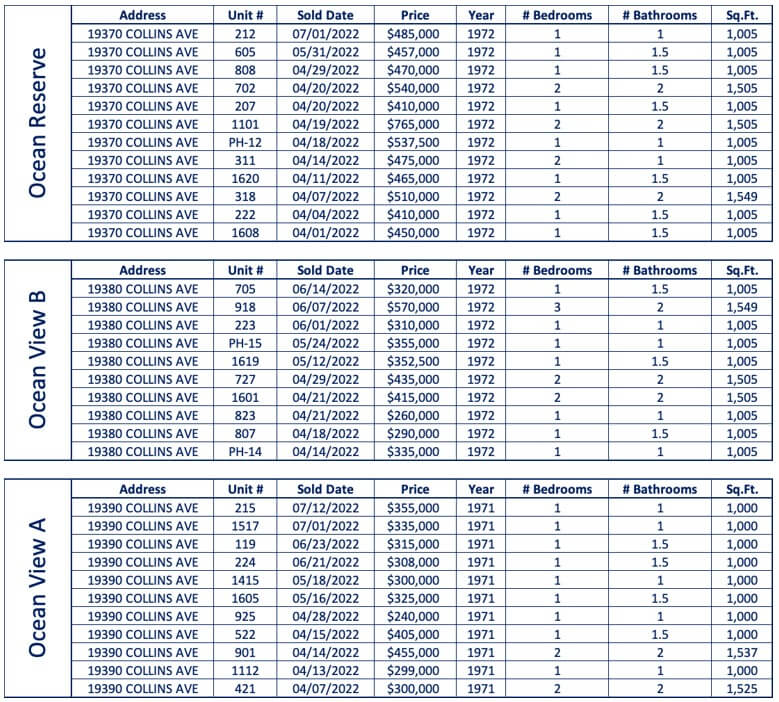 I hope that you find this report useful.
If you are looking to buy, to sell, or to rent residential or commercial properties, I will personally assist you!
Schedule your complementary consultation today to discuss your real estate needs, or if you have any questions about real estate!
Mike Platon partnered with Big Data Realty to provide you with detailed real estate analytics for Ocean View and Ocean Reserve Communities in Sunny Isles Beach and to help you with making your profitable investment decisions.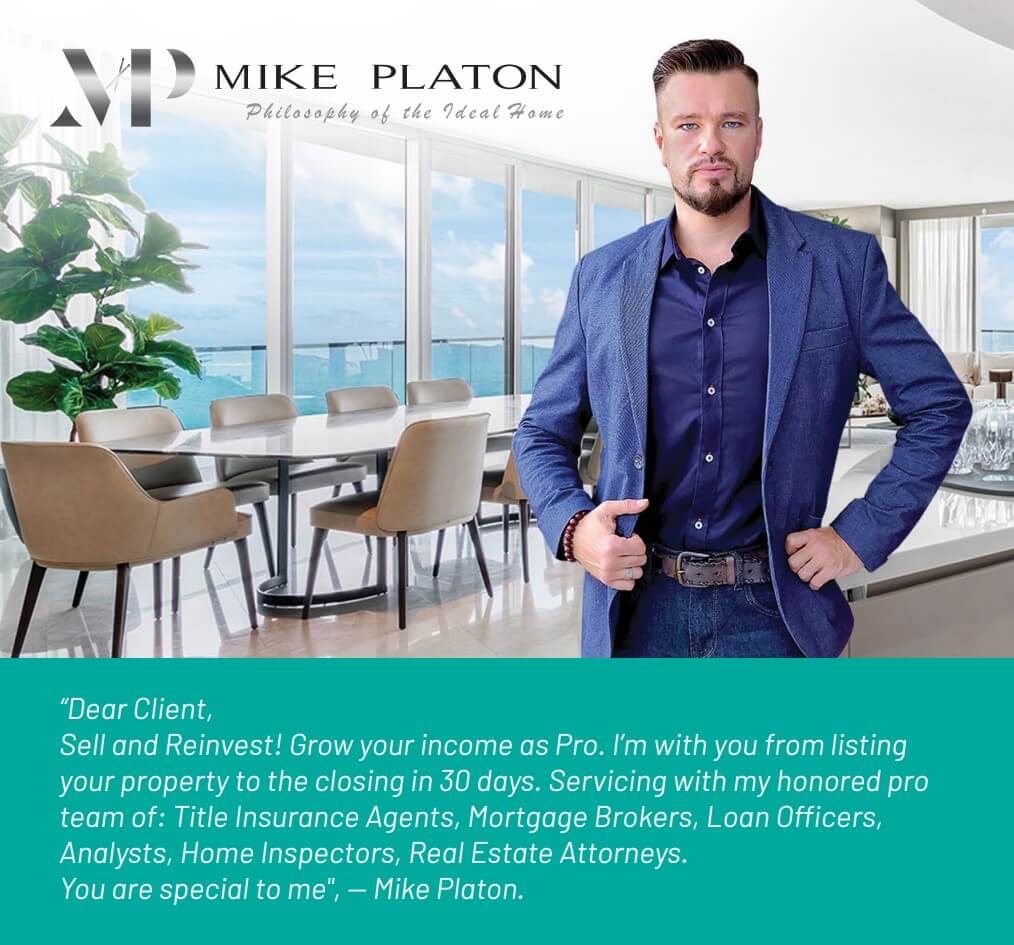 If you are an owner in the building, or potential buyer, you can request YOUR FREE PERSONALIZED COPY of our MOST RECENT INVENTORY ANALYSIS by submitting the request form below.
Please fill out the following form to Request a YOUR PERSONALIZED FREE copy of our inventory report for your community
Error: Contact form not found.